Here is the list of best online grammar checker tools for your writings. This is also open lists. You can able to add new grammar checker tools. In the world For many people with English as the second language, it is essential to use some tools to find the grammatical errors in articles so that your writing can be error-free.
As you type, Grammarly checks your text against more than 250 advanced grammar rules. The checks include common grammatical errors, such as subject-verb agreement, article use, and modifier placement, in addition to contextual spelling mistakes, phonetic spelling mistakes, and irregular verb conjugations. Plus, Grammarly's spell check takes the context of your sentence into account. Grammarly also provides synonym suggestions to make your writing more readable and precise. With Grammarly, you can write online with confidence.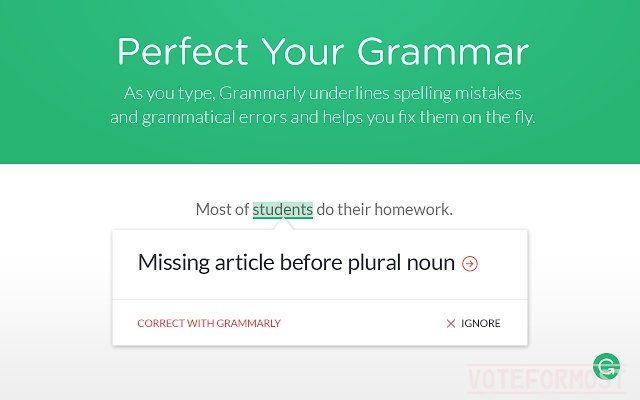 GrammarCheck.me is dedicated to providing you with advanced grammar and spellcheck functionality, along with useful resources to help you master the English language. Our grammar checker is powered by After the Deadline, an open source application that employs artificial intelligence and natural language processing technology to identify writing errors and offer suggestions on how to fix them. 
With GrammarBase.com\\\\\\\'s spelling checker, you will get a more comprehensive scan of your writing. Contextual spelling is examined to ensure that the right words are used in your document. This prevents mistakes that other spell checkers overlook. 
LanguageTool is an Open Source proof­reading program for English, French, German, Polish, and more than 20 other languages.
It finds many errors that a simple spell checker cannot detect and several grammar problems. 
You\\\\\\\'ll write better and spell less time for editing. After the Deadline is language checker for the web with:
Contextual Spell Checker
Advanced Style Checking
Intelligent Grammar Checking
After the Deadline is available on WordPress.com as well as in libraries, plugins, add-ons, and extensions for a variety of platforms.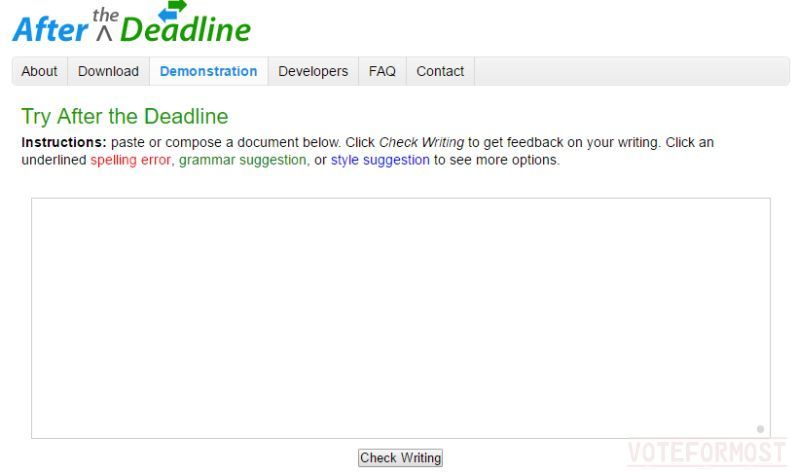 6
Grammar Check For Sentence
GRAMMAR CHECK FOR SENTENCE has been optimized to help its users in any way possible. Not only does it provide its services for free and is open to all and completely unrestricted, its services are offered on many platforms and is available in 'app' form for both android and also versions designed for the iPhone and the iPad. 
PaperRater.com is a free resource that utilizes Artificial Intelligence to help students write better. Our technology combines Natural Language Processing, Machine Learning, Information Retrieval, Computational Linguistics, and Data Mining to produce the most powerful automated proofreading tool available on the Internet today. PaperRater.com is used by schools and universities in over 100 countries to help students improve their writing and check for plagiarism. It has been our mission to offer tools that are both powerful and accessible to users regardless of income. 
This tool enables you to correct the most cumbersome mistakes, with a high degree of accuracy and speed, and to improve your written English.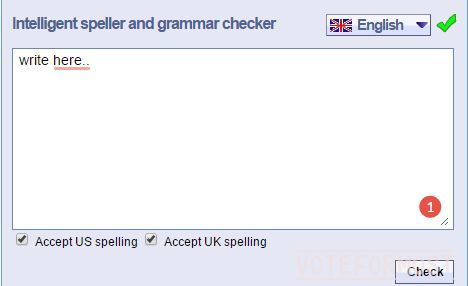 Like many people, you probably learned the basic rules of grammar in school. And like many people, you've probably forgotten much of what you learned. Is ending your sentences with a preposition really that bad a practice? Are there hard and fast rules for when to use who, that or which? Where does the comma go?
All of these questions, as well as many more, can plague both amateur and professional writers.
Online spelling and grammar checker will answer those questions and (hopefully) help you gain more confidence in your writing.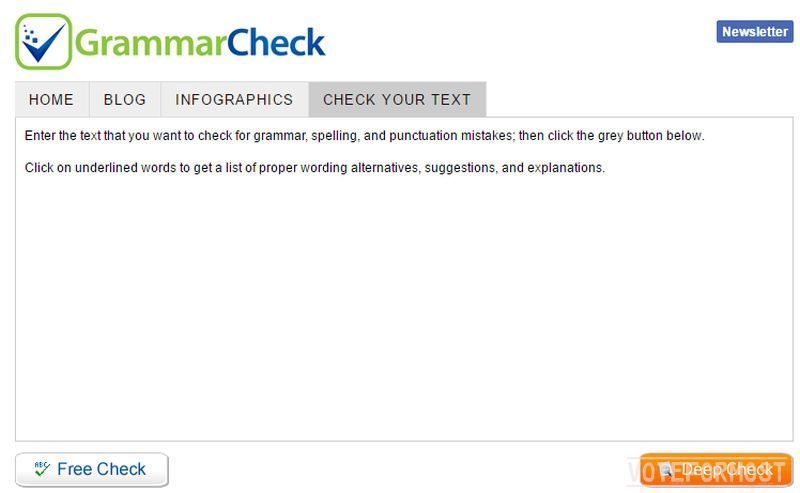 10
Ginger Grammar Checker
The Ginger Grammar Checker helps you write better English and efficiently corrects texts. Based on the context of complete sentences, Ginger Grammar Checker uses patent-pending technology to correct grammar mistakes, spelling mistakes and misused words, with unmatched accuracy. Ginger\\\\\\\'s grammar check software improves your text just like a human reviewer would.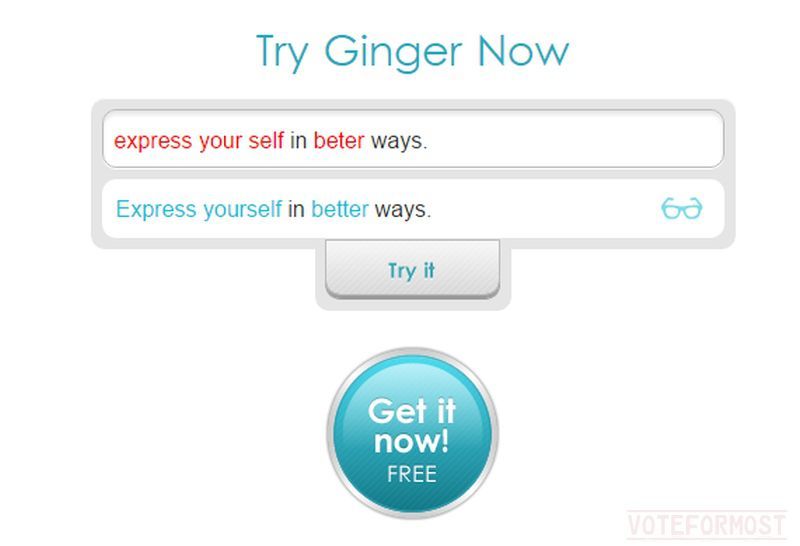 SpellCheckPlus is an online tool for writing in English that identifies spelling errors and common grammatical problems.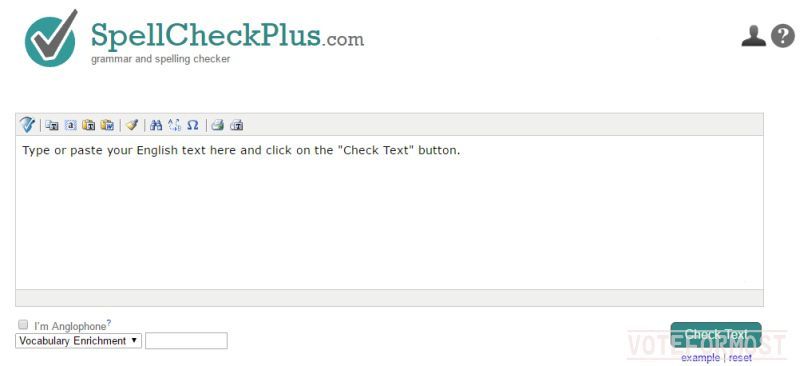 OnlineCorrection.com is a tool designed to find spelling, as well as basic grammar and stylistic mistakes, in English texts.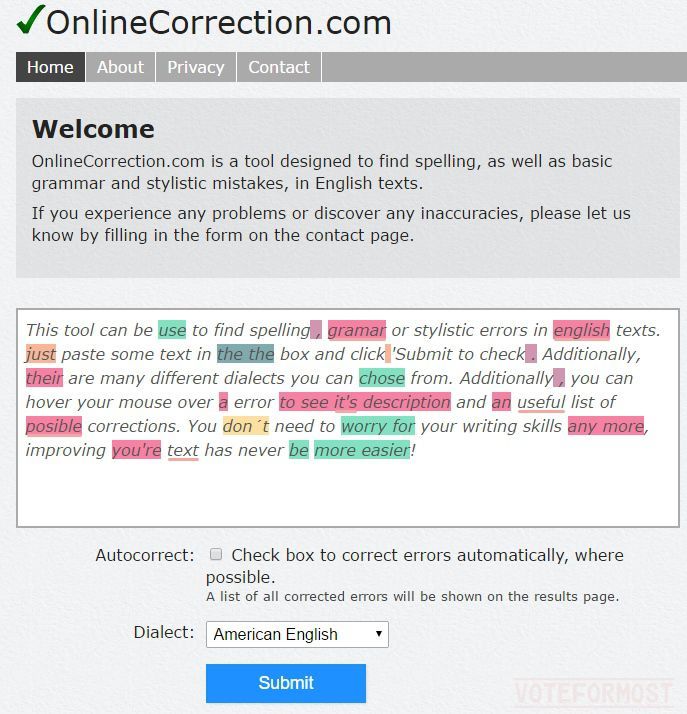 WhiteSmoke\\\\\\\'s free online grammar checker - a web application that allows you to check your grammar, spelling, and writing style for free! If you would like to enjoy more of WhiteSmoke\\\\\\\'s great features, consider the full WhiteSmoke Writer desktop application for correcting and enhancing your English writing.
Integrated With Microsoft Word & Outlook
Spelling icon Spelling, Grammar, Punctuation, Style & Plagiarism Checker
Templates icon Over 100 Document & Letter Templates
Translator icon Translator & Dictionary For Over 50 Languages
Video icon Video Tutorials, Error Explanations And Text Enrichment
Online icon Works On Mac OS, Windows, And All Browsers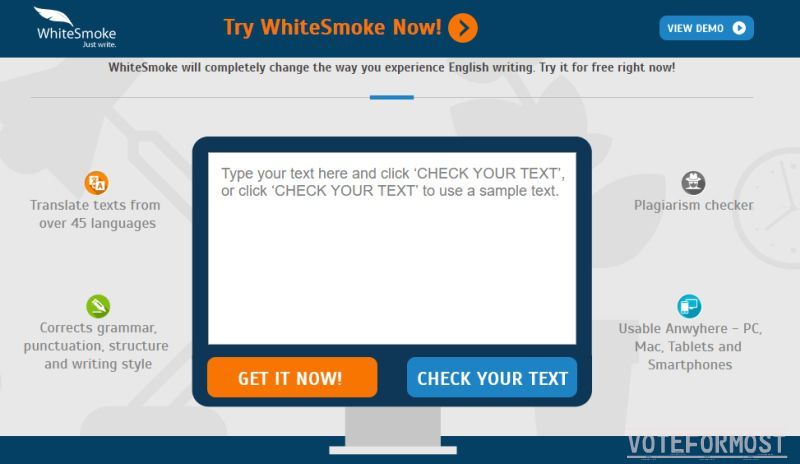 Want to add onto this list?
This is an open list! If you feel like there is something worth being added, then you can submit below!
Submit Below!
Please fill out the form below. Once you're finished, then just click submit and you're done!
{{ alertMessage }}